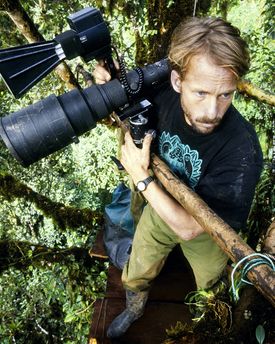 Bruce Farnsworth, PhD
bruce@brucefarnsworth.com

Editorial | Documentary | Fine Art
Bio-Cultural Studies | Climate | Wildlife
FEATURE & ASSIGNMENT WORK (partial)
National Geographic magazine
Smithsonian magazine
The Nature Conservancy
California Academy of Sciences
Harvard ReVista magazine
Discovery Channel
EDUCATION

PhD, Educational Research
MA, Environmental Education

BS, Zoology
ARTIST STATEMENT
As a documentary and conservation photographer, I'm currently expanding my climate change reportage and co-presenting this work with Native partners.
Graduate studies and extensive fieldwork in Ecuador and the U.S. Northern Plains have led me on wonderful paths of acculturation and learning in rural communities that seek justice for earth, sky and water. It's so fulfilling to contribute visual stories that are guided by local collaborations.
Here in the San Francisco Bay Area, I enjoy walks along the coast of Point Reyes National Seashore, a place where I once led tours as an interpretive park ranger. I'm fascinated by the snowy plovers who hide in cup-like depressions on the beach and the tall grasses that trace circles in the sand.
Wherever I work, I strive to create visual images that interpret ecological significance and promote local, cultural and generational values of place.